Tickets are now available for Alma del Tango's new student production…

TANGO MAGIC…the spell is cast!
Tango Magic explores the magical moments of the dance. That unspoken connection between partners, the music and the movement. Discover how tango touches lives and has the power to transform them. Like magic!
(Part of your entrance fee will help cover the cost of creating this beautiful theatrical space for regular tango shows & events for our community. Thank you!)
Alma del Tango is a non-profit 501©(3) organization dedicated to encouraging artistic expression and the development of community through Argentine Tango.
Conceived and Directed by Debbie Goodwin
Written by Lanny Udell & Jonathan Cutler
Tango Magic Cast & Creative Team
Feb 2014 Performance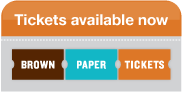 Cast:
(Followers)
Sammie Ellis, Sylvia Flores, Sylvia Goodman, Stephanie Graham, Edith Kaplan, Dottye Rinefort, Cocco Savelli, Pamela Shreeve, Lanny Udell, Jasmine Worrell
(Leaders)
Boyer Cole, Dean Lawler, David Navid, Jose Orellana, Michele Richards, Dart Rinefort, William Zemsky
Creative Team:
Artistic Director
Debbie Goodwin
Choreographers
Debbie Goodwin
Rose Vierling
Writers
Lanny Udell &
Jonathan Cutler
Graphic Design
Edith Kaplan
Videographers/Sound
John Campbell
Peter Ivory
Photography
Alli Novak
Stage Manger
& Theatrical Coach
Daniel Peters
Set Design
& House Manger
Pier Voulkos
Lighting Design
John Campbell